Events & Activities
WCC Career Fair Prep: What Recruiters Look For YouTube Video
Washtenaw Community College's Career Services office hosts several events and career fairs each year. Click on the events in the calendar to find out further details.
Featured Events & Workshops
Nov
21
Wed
2018
Tech Homecoming – Graduate Ann Arbor

@ 615 East Huron Street Ann Arbor, MI 48104
Nov 21 @ 4:00 pm – 7:00 pm
Back in Michigan for the Thanksgiving holiday? Explore a tech career in Ann Arbor!
Join us during happy hour on Wednesday, November 21 (Thanksgiving Eve) to network with area companies looking to hire. Our goal is to connect talented out-of-towners with Ann Arbor and its vibrant tech ecosystem, which has produced hundreds of startups and billions in enterprise value in the past five years.
A handful of Ann Arbor's biggest and fastest-growing tech companies in Ann Arbor have organized a warm welcome for you at our private event at Graduate Ann Arbor. Come mingle over drinks and appetizers before you head out to enjoy the biggest bar night of the year!
Note: Once you've registered, you'll receive an email with details on how you can share your resume with participating companies.
Participating companies:
Parking Info: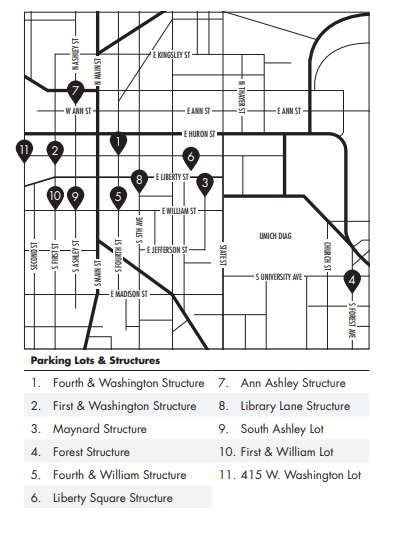 Dec
5
Wed
2018
Virtual Workshop: Creating a Dynamic Online Portfolio

@ Online - GoToMeeting
Dec 5 @ 12:00 pm – 1:00 pm
Present yourself and your accomplishments in a professional and distinctive way. Using WIX.com you'll learn:
What WIX.com is and how it can be used

How to create a stunning electronic portfolio

Design tips and tricks

Interested? Reserve your seat today in Career Connection: Login -> Events -> Career Fairs & Workshops -> Virtual Workshop: Creating a Dynamic Online Portfolio
You will receive an email invitation with a GoToMeeting Link to join the online workshop after registration. 
Virtual ScribeAmerica Information Session
Dec 5 @ 7:00 pm – 8:00 pm

Are you a student?
Are you looking for work in the medical field?
Are you applying to grad/med/PA/nursing school but taking a gap year?
Are you looking for business and project management advancement opportunities?
Learn more online from the comfort of your own couch!
Join us at a computer at https://zoom.us/j/5370310210